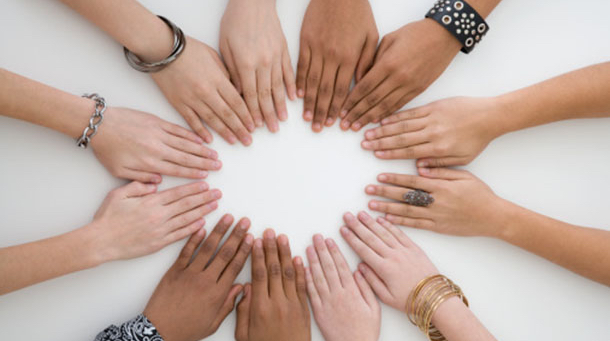 Slow Food North Louisiana, in collaboration with other partners and sponsors, hosted the first Shreveport Reconciliation Dinner on Saturday, August 27, 2016 at the Petroleum Club. This dinner was based on the dinner hosted by Nat Fuller in Charleston, South Carolina in the spring of 1865.
The community was encouraged to nominate individuals who they believed would benefit the discussion because of his or her record of working to encourage the spirit of reconciliation. Out of roughly 180 such nominations, the Steering Committee chose 44 individuals (including two representing the organization Common Ground) to attend the dinner.
Criteria for Nominees:
Nominee's achievements through their community involvement, profession, or creative and culinary expressions must demonstrate ongoing effort/involvement towards achieving social (racial) justice and reconciliation, not simply a one-time accomplishment. They should be evaluated based on their body of work, not a single act.
Nominee's actions must have been results oriented, not simply to call attention to injustice.  They must have a clear, demonstrated record of achievement or effort to promote solutions to injustice and inequality, not simply recognition as a spokesperson for injustice.

Persons should not be nominated solely on the basis of their title or elected office. During their tenure in that position, they must have been the impetus of positive change toward social justice and reconciliation, going above and beyond simply carrying out the duties of the office or title.

Organizations may be nominated but there must be a person representing that organization listed.  It is up to the nominating person to determine that.

Persons who are deceased may be nominated because of their significant role played in these areas. If selected, these individuals will become part of a Pioneers Group to be acknowledged at the dinner.
Rising Voices:
In addition to 44 invitees meeting the above criteria, the Steering Committee held a Rising Voices essay contest for those under age 40 who haven't yet had time to build a significant body of work in the social justice arena. From those, the Steering Committee chose seven, for a total of 51 invited participants.
The 2016 Shreveport Reconciliation Dinner was a celebration of culinary passion and social justice that helped set the tone for a renewed spirit of cooperation and reconciliation.
---
— Shreveport Reconciliation Dinner 2016 Menu —
Amuse-Bouche
Skillet Cornbread Squares topped with Louisiana Caviar
Fried Catfish Bites
served with
Creole Cuisine "Loowezeanna" `Peppa'-Sawce™
Soup
Corn and Crawfish Chowder
Fruit Salad
Watermelon, Mint and Blueberries
Honey-Balsamic Dressing
Entrée
Smoked Meat Platter
 Smoked Sausage, Turkey, Neck Bones and Ham Hocks
Sides
Tourné Root Vegetables
Mustard and Turnip Greens
Assorted Pickled Vegetables 
 Dessert
Grilled Pound Cake
with a fresh honey peach glaze and bits of fresh peaches
Pecan Napoleon
fresh berries and vanilla ice cream
 Peach Sweet Tea, Water, Lemonade
Wine
 "Us Up North" Cocktail
~Sweet Tea Vodka with Peach Schnapps and a splash of Bourbon~